Hide ForYou/Trend/etc Chrome extension
Twitter Stress Reduction
Tweet
List
SHIROUZU Hiroaki
Create 2020/12/20
Update 2023/08/16
Overview
This is a Chrome/Firefox extension that hides/blocks "ForYou/Trending/etc" entries that can't be hidden in Twitter.
(For example, Bloomberg/K-pop, etc.)
Download
Chrome Web Store: Twitter Stress Reduction
Firefox ADD-ONS: Twitter Stress Reduction
Donation
You want to donate, please use in the following button.
How to use on Mobile
It can use on Firefox Nightly build.
https://support.mozilla.org/en/kb/find-and-install-add-ons-firefox-android
Forum (Mainly in Japanese)
https://github.com/shirouzu/Twitter-Stress-Reduction/issues
Additional function
Image fold button
Detail image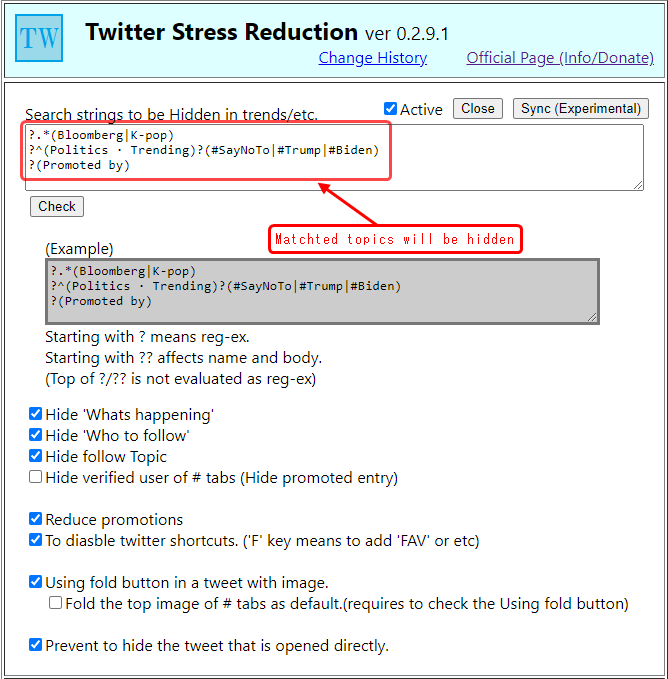 What entries were hided?
It can confirm in the developo-window of Chrome/Firefox with Ctrl + Shift + i. And specify filter keyword as "tw_"